Greetings everyone, 
It's been a while since I last wrote you all, so I wanted to update you all on things regarding me and my art, going forward. 
WHERE YOU BEEN AND WHAT'S SANKOFA? 
Speaking of forward, I have decided to go back some steps in order to progress forward (that's the basic idea behind the meaning of the ancient African concept known as Sankofa–l encourage you to look it up, if you're unfamiliar). To the point, I've decided resurface again on Bandcamp, even after their rude fiasco that resulted in me leaving them and creating my own website, 8 months ago. However, it was not in vain, at all. I did take a chance doing it on my on and had low sales, but then again I was working on projects for others and hadn't made any content that was just me this year...yet). I had to realize that Bandcamp is how many of you found me and my music in the first place; their algorithms and discovery of artists is stronger than me alone with my website, though I had hoped I could manage keeping up that flow on my own. I'm humble enough to admit that BUT I'm glad I still created my website because 1) having two sites probably helps me more, together, than just depending on the one (BC) that ultimately cut me off with no alternative to showcase and sell my art, and 2) I can still get commission-free sales on my website, so I plan to premiere/release new music FIRST on ahmedsirour.com THEN later uploading it on BC and the other major streaming sites. If you get my music from my website first, I'll still give you download codes for BC so you can add it there as well, cool? 
That means you can now add most of my back-catalog on to your Bandcamp Collections again, although I would need to give you those download codes so you would be able to do that. I'll only have a limited amount to give out, initially, since I'm basically starting all over again from scratch (they only give you 200 codes to start with, although I can maybe buy a few more), but if you email me requesting download codes to add my music back on your BC Collections, I'll try to accommodate you on a first-come-first-serve basis; obviously for those who've purchased those albums/tracks before. That also means you can follow me back on BC, so I hope you join me again, and I mean to stay put this time and not delete my account again. My apologies for the inconveniences, but I hope you see I had to take a chance, even with all the money I lost in potential sales, because it was always about the music and my freedom as an independent artist, at the end of the day!  Also, I've changed the BC site name from "ahmedisthemusic" to just simply ahmedsirour.bandcamp.com.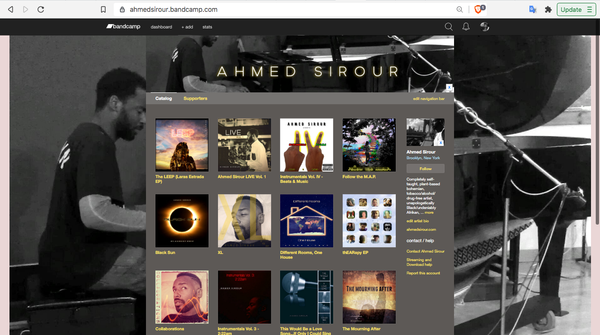 WASSUP WITH YOUR REMIXES? 
For those who have mainly been a fan of my remixes of popular artists/songs, I obviously will no longer have them up on Bandcamp anymore, since that started the whole issue in the first place, so they will ONLY be available on my website (including future ones I make)...oh, and consequently I've renamed the collection from "The B'Earthday Boy Collection" to...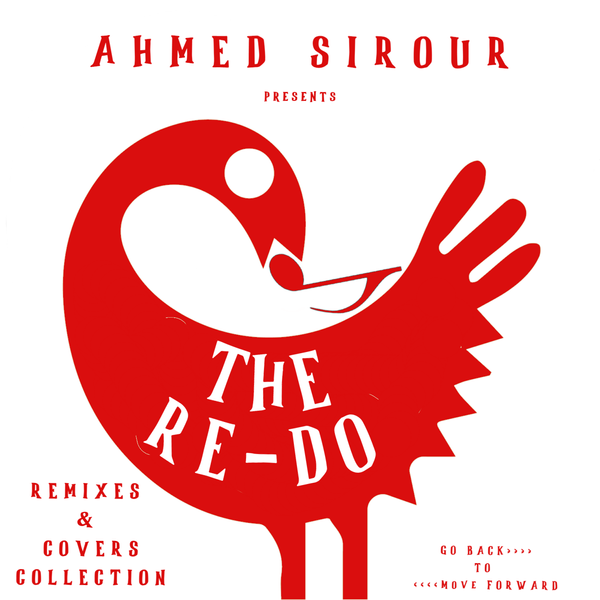 I thought that was a more appropriate way to present them, since many of my remixes were about going back in time, revisiting classic songs from the past and respecting the spirit of the original versions while adding a new spirit to them to move them forward in another positive & creative direction (sankofa...go back to go forward). 
Anyway, I know I've lost many fair-weather followers during this whole debacle and absence, but that is also a good thing because I treasure the die-hard faithful who never gave up on me and stuck around even when situations get rough, and who (reading this) still plan to rock with me and support my art as I grow as an artist and a human being...and I thank you very much for that, in complete gratitude! 
ANYTHING ELSE? 
Yes, I've been quiet but I've been busy, working on other people's projects that have thankfully kept me afloat during this period where I've had the lowest amount of sales in my decade as an independent artist/producer, but those are all done now and I've already started working on new personal projects because I have more stories to tell through music, and though I appreciate people's love for my remixes, I want the better part of my legacy to be about my original content, which is how I started this whole thing in the first place...so I gotta go BACK to where I began to move FORWARD (you get the point lol). 
That's about it, for now, so I wish you safety and good health, sanity, and serenity! Thank you for your loyalty & patience because it will certainly be rewarded...this is a new era for me ;) 
Ahmed